#
Curatorial #Spatial Practice
[backspace]
Curatorial project collaborated with Yarli Allison


What does change mean for Derry? In the past decade, Derry has undergone developments driven by global methods of urban regeneration. While the introduction of new architecture and infrastructure aims to tackle the aftermath of the Troubles and improve social well-being in the city, complexities and contradictions arise when these rejuvenating forms of architecture, whether symbolic or practical, attempt to merge with or confront the city's existing identity and heritage. The selected venues for New Spaces demonstrate this setting - they carry layers of history reflecting different characters and agendas and are relatively recent for their current uses. When tangible heritage of a place is modified and repurposed that is not resulted from a gradual adaptation to the environment, what part does intangible heritage come to play? How are we to approach this subject in the midst of transformation?

[backspace] explores ideas around change, preservation and identity through site-driven exhibitions in the four spaces in Derry. It oscillates between the paradox of comprehending the changes essential to the growth of an entity and examining any fixed inherent elements giving shape to the entity's identity. Each space is treated symbolically as a developmental stage so that four spaces together complete a metamorphosis. The selected artist, Yarli Allison interprets each stage with creative responses resulted from both inspirations from the exhibition site and reflections of the artist's own working processes. Entering the next stage is the artist's work iterated from the previous stage and so on, forming a continuous reflexive series interwoven with the life cycle of a place.

For each metamorphic stage, Yarli creates interventions that compliment, challenge, emphasise or contrast the character of the site.
14th July - 11th August 2018
Thatched Cottage, Crafts Cottage, Derry
25th August - 22nd September 2018
Walled City Brewery, Ebrington Square, Derry
6th October - 3rd November 2018
Sion Mills Heritage Museum, Strabane
17th November 2018, 12pm Brooke Park, Derry BT48 7HQ
As the first iteration of [backspace], Imaginal transforms the indigenous setting of an Irish domestic interior with multi-channel video installations, staged as Yarli's internal dialogue and reflection on her current state of being following various fluctuations, disturbances and life trauma.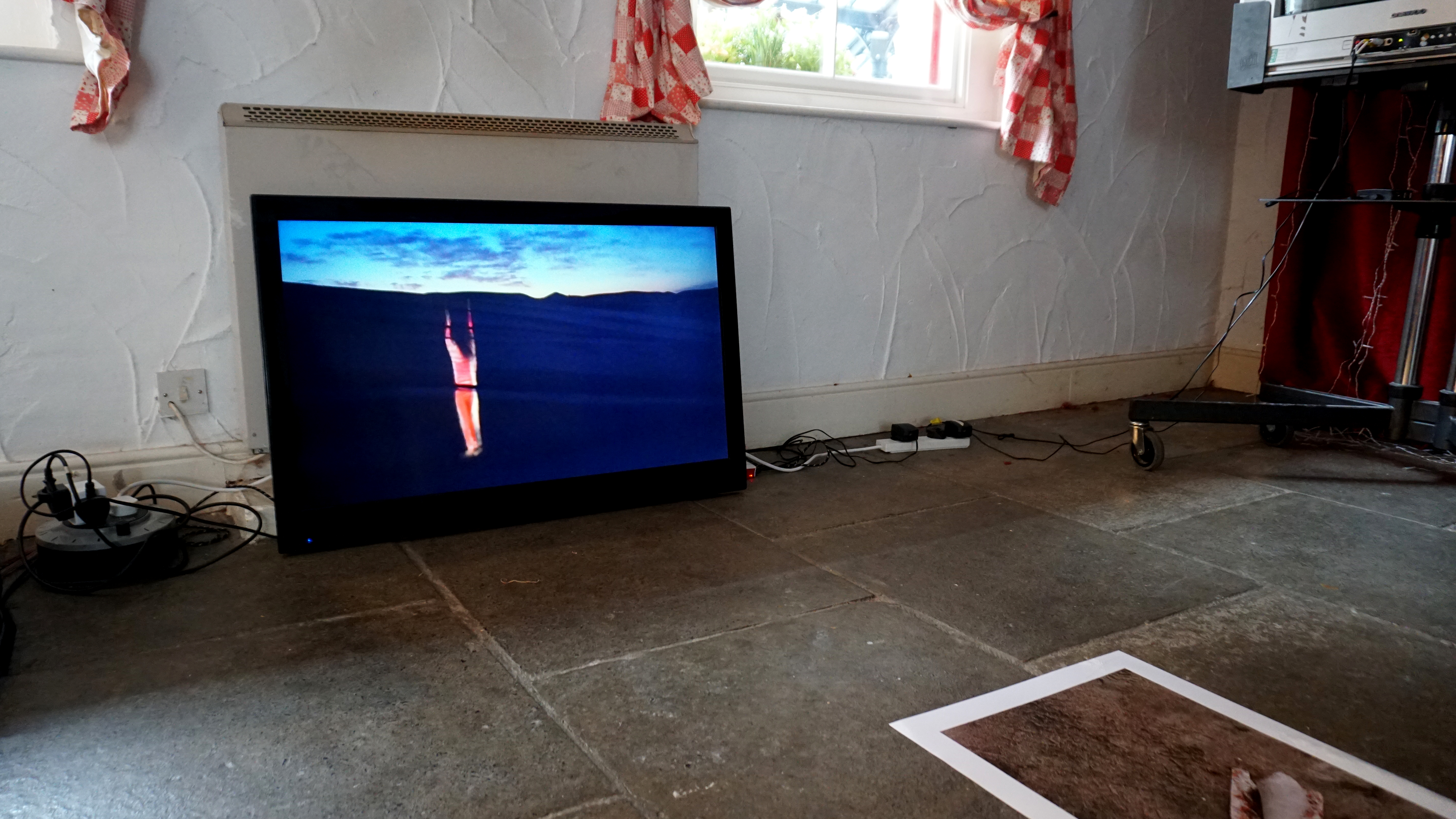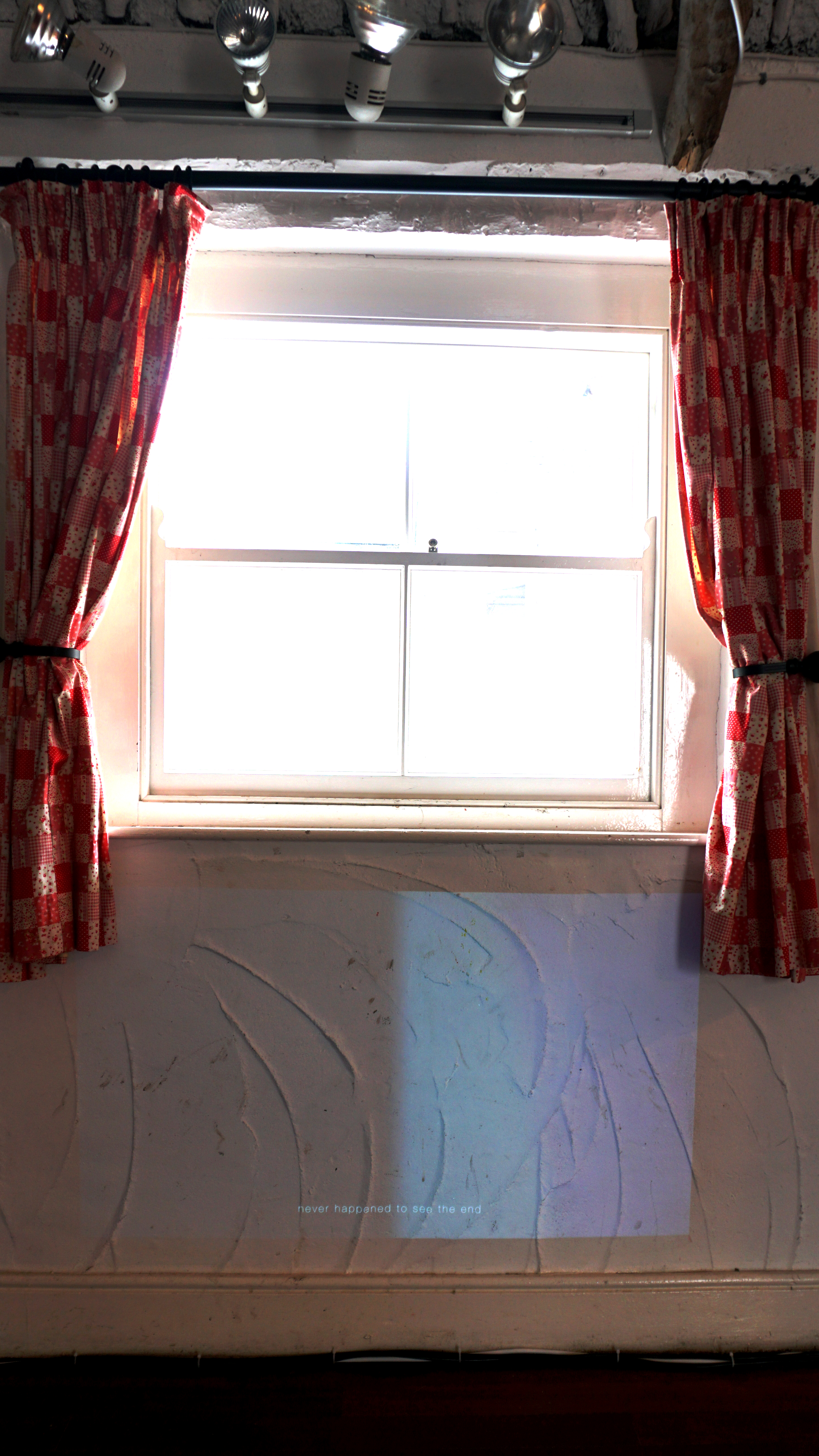 Walled City Brewery is a very unique place with in-situ brewery tanks visible to the public in the restaurant, showcasing the live fermentation as part of dining experience.

Kappa is a mythical river creature in Japanese folklore. At Pupal, Yarli uses ingredients of survivalist, autarky, and self-consumption to create her dish here - Yarli Daily News presenting a fictional report featuring the story of a Kappa. Inspired by the metaphor of live fermenting tanks - the transition of objects from one state to another, she references autocannibalism in nature and imagines a Kappa consuming their own limb, nonconformist to surrendering to the abundance resources around her, in order to transform and arrive at a new state of life.


Represented as a looping fakes news in front of the live fermenting beer tanks, Yarli unfolds and completes her narrative by experimenting with processes of content
production through conscious segmenting of visual and time-based elements in the video screen.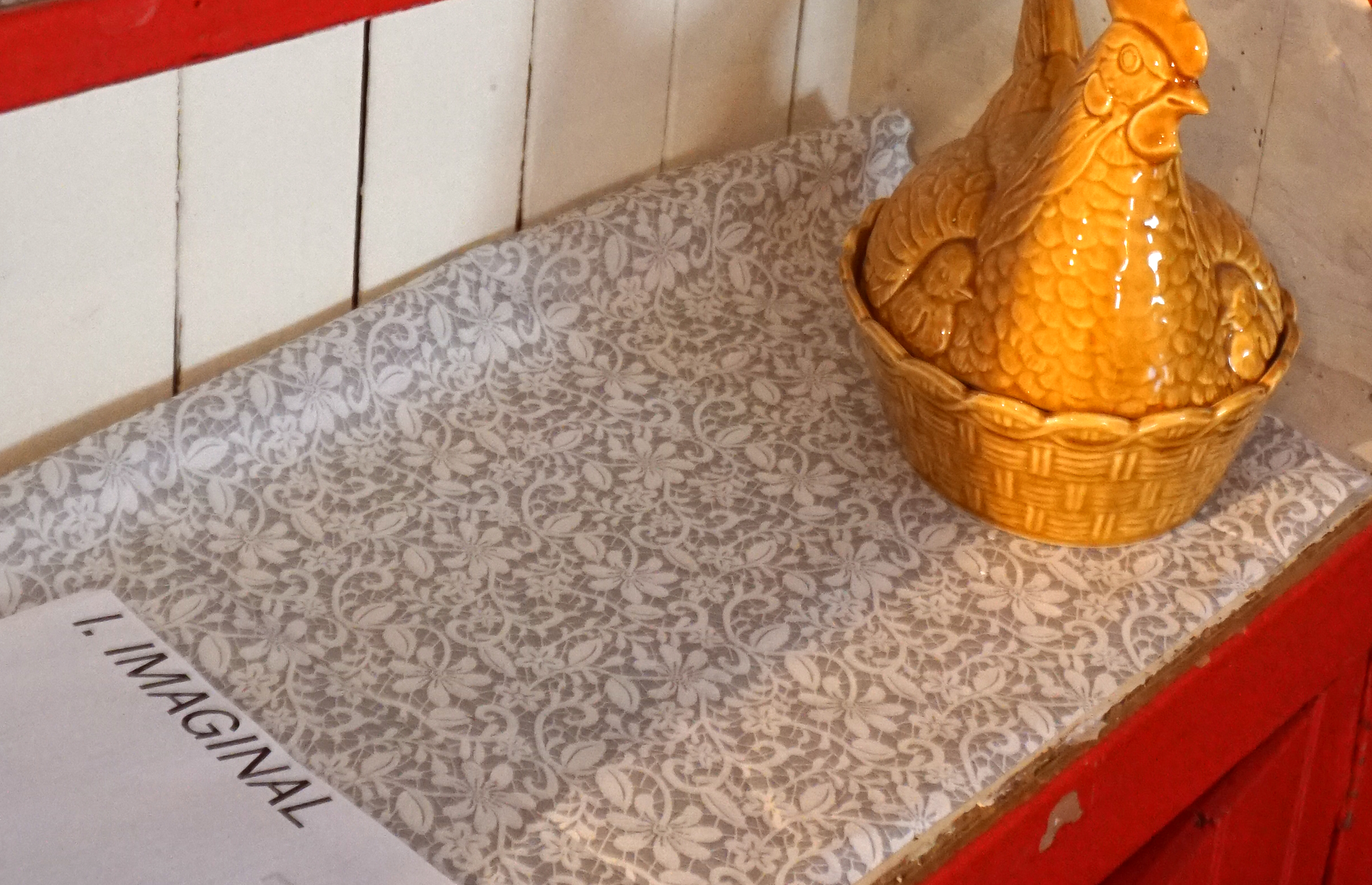 An assortment of sentiments - endeavour, acknowledgement, embrace, acceptance, surrender, reconciliation and detachment, weaves through the chronology of the screening. Subsequent editions of [backspace] - Pupal, Larval and Infant, continues to showcase Yarli's new work developed during her temporary residence in Derry, tracking her journey as she searches for narrative forms that predate these life-changing events.

Larval is the third edition of the serial exhibitions of [backspace]. Here at Sion Stables, the proximate space once used for keeping horses is explored for its symbolic associations with dependency, domestication and nurturing.
These earlier statuses of comfort are revisited as Yarli traces back her own childhood memories to compose a new past. Constructed in the style of forensic investigation in her video work Missing Chick_Assembling with Open Mouths, Yarli tells the story of a non-binary chicken protagonist and their disappearance.

Click
here
for transcript of BBC Foyle Interview.
Infant concludes the final edition of [backspace] with the most short lived
exhibition - a live performance. Previously a site of Gwyn's Institute serving as an orphanage, Yarli approaches Infant this last stage of the life cycle in searching for a new
reading of adolescence.
The metaphor of "disappearance" is not coincidental to the evaporation of the linen village in Sion Mills. Yarli responds to the history of this region with a video and a site-specific sculptural intervention created for the Stables. Spanned across the interior is a cluster of ties which inquires the action of binding and chaining from the singular into the formation of a robust and pliable mass.
Using the setting of the play area in the park, Yarli rewrites her own definition of home, contemplating ideas of animacy, negligence, limbo and survival and the
original cause to the formation of identity, expressed through this ephemeral form of representation.
The notion of reliance and mobility is also addressed as the thematics of the video work. Mobility - the ability to move around and even to navigate through social and economic environments, is often a dynamic reaction to danger, a primal connection with survival instinct. This reaction can sometimes trigger a new type of danger and dissociation of sense of belonging.
As sense of belonging is a frequent topic in her artistic practice, Yarli continues to search for hints and influences on her own definition of belonging in Larval. This new work exhibited here analogises the use of oral history and asks, "can spoken words and verbal conversation be the method of giving shape to and preserving "identity", whether to the identity of a person or of a place?"
Video Documentation of Exhibition
Link
Preview for
Missing Chick_Assembling with Open Mouths
Link
[backspace] is supported by Visual Artists Ireland, Derry City and Strabane Council, Paradise Air JPN, Inner City Trust, Sion Stables Heritage Museum, and Walled City Brewery. Special thanks to CCA Derry~L'Derry, Void and Golden Thread Gallery for in-kind support.